The best players, the best clubs, the best class! The time has come: Top Class Trading Cards 2023 are finally here. The crème de la crème of international football awaits you again this year in 270 stickers. The collection includes six of the best clubs and six of the most successful national teams. For the first time in this collection you will find the new Holo Giant Cards of a total of 25 different players, including Lionel Messi, Erling Haaland and Jude Bellingham.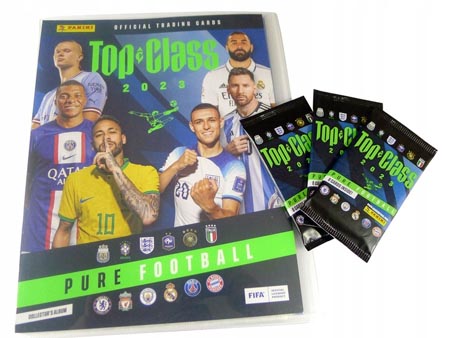 There's a new player on the Adrenalyn XL™ roster: Top Class. The best of international soccer, new and exciting game options, special material and new maps. In Panini's new Top Class Adrenalyn XL™ 2022 collection you can collect the biggest stars in world football. Unique and innovative, packed with new card categories and breath-taking special materials - nothing better than... Top Class! In addition to the 172 base cards, the set includes 179 special cards from 11 different categories. In addition, numerous Limited Edition Cards await you.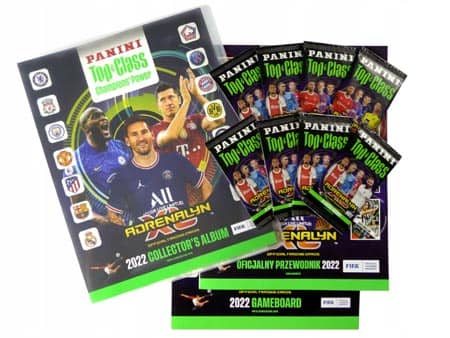 The new Panini Top Class 2022 sticker collection brings you the best of international football! Legendary cards from 14 of the best clubs in the world await you! We expect the following teams: Chelsea FC, Liverpool FC, Manchester City, Manchester United, Atlético de Madrid, FC Barcelona, ​​​​Real Madrid, OSC Lille, Paris Saint-Germain, FC Bayern Munich, Borussia Dortmund, Inter Milan, Juventus Turin and Ajax from Amsterdam! In addition to the usual player decals, you will also find the highlights and achievements of the teams in 2021 in this collection, as well as detailed information on all the clubs and players included.